Industry
Education
Expertise
Mobile & Web Development
The Need
A set of software systems and mobile apps that are specially designed to manage the day-to-day administrative tasks of schools. School management software allow schools to digitally monitor the daily activities along with managing all the resources and information on a single platform. In contemporary, most of the schools are using school management software to increase efficiency, productivity, and hence saving a lot of time involved to carry out various administrative operations. These software also help in reducing the pressure of managing huge data from schools.
The Solution
VMS Academy, also referred to as a Student Management System (SMS), Student Information Management System (SIMS) or Student Record System (SRS), is a software solution designed to help schools track and manage all their student data – everything from grades, attendance, behavioural information and more.
Basically, an VMS Academy serves as the core database for all school operations, and over the past few decades, many of them have also incorporated additional features and modules to manage administrative tasks such as:
Multi-user functionality-The solution provides the facility of usage of cloud based school ERP by multiple members based on their roles
Admissions – Our software is capable of managing the entire admissions process, from initial contact to full enrollment.
Data security and Backup-A cloud-based service saves data on cloud instead of saving it on decentralized databases with automatic backup, hence the data can be retrieved easily.
Billing and Payments – Paying and being paid can be managed through our software as well, as it holds all the data about parents, employees, suppliers, and contractors.
WhatsApp and Email Integration- This plugin sends SMS and Emails to parents, guardians about the day-to-day activities of their wards and informs them regarding any announcements in the school/institution.
Reporting – Reporting functionality allows schools to identify trends in student behaviour and analyse results to improve their performance.
And many more.
Our software also provides schools with a centralized system to manage student data. However, it is not only used by teachers and school administrators – it often has different apps/portals for parents and students too, making it an effective tool for communication and consolidated data collection.
Technologies Used
Portal is developed using Ykode Platform, The Gateway Software is built using Visual Basic and .NET 4.0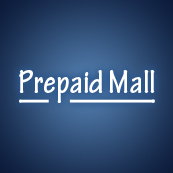 VMS Zone
We were very impressed by the servies and solutions provided to us by Moryaas.
Support Team helped us a lot with all out queries and I really recommend you Moryaas for any software need!