Industry
Business
Expertise
Web & Mobile Application
The Need
In this digital world every other person wants to get into the pace of technology.
For ex: Online shopping, online lectures, online videos, etc. Every businessperson wants a shopping app/web of their own with all the facilities and features which are available.
We have implemented all these things here in A2Z Supply.
You can now have your own shop at your finger-tips with our ease-to-use product.
The Solution
A2Z Supply is a software provider, we build Web App, Native Apps, Software Applications, Websites etc. for businesses. For Small businesses who plans to sell online, we help them set up their own online shopping cart. It is similar to creating your own website for selling your products/services but at much reduce cost and zero maintenance cost.
Compare to Amazon and others?
A2Z creates online platform for sellers,
we don't sell for them. We provide marketing and seller support to help our sellers sell in digital space. We recommend, while you sell online on Amazon or Flipkart you should create
your own store
and attract your loyal/repeat customers to buy using your A2Z store. This helps you in retaining your customers and increase your margins.
Why use A2Z System ?
Today Going Digital, Paperless is a Necessity.
Selling online is also a necessity.
When you sell through Amazon or Flipkart you pay commissions for all of your sales, even for repeat orders.
With A2Z you get all Tech Services under one roof
You get to connect to your customers easily and manage your business operations smoothly.
No Images Found
Technologies Used
Portal is developed using Ykode Platform, The Gateway Software is built using Visual Basic and .NET 4.0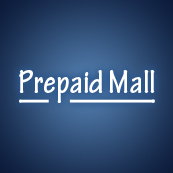 A2Z Supply
We were very impressed by the servies and solutions provided to us by Moryaas.
Support Team helped us a lot with all out queries and I really recommend you Moryaas for any software need!